Science
Smoke from Canadian wildfires affects millions across North America
Millions of people in Canada and the United States are adversely affected by the smoke from these fires due to the poor air quality and health risks it poses.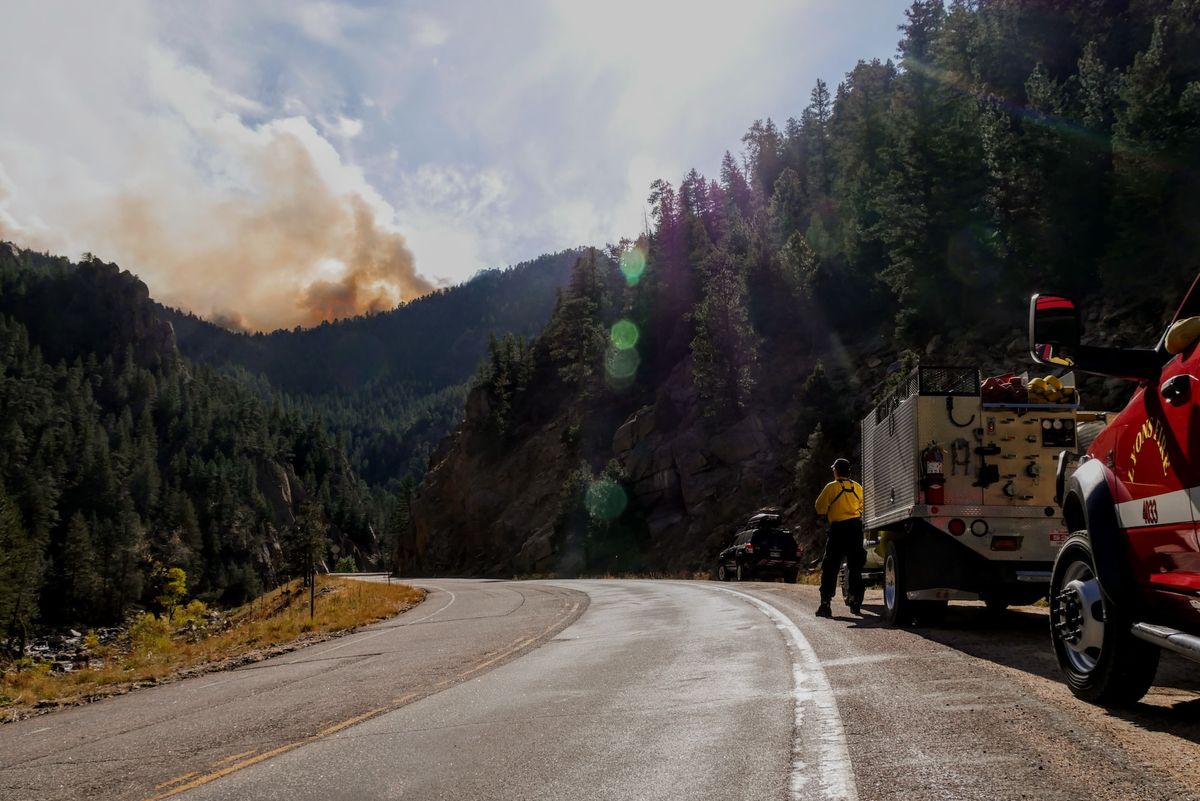 Numerous fires are raging across Canada, especially in Quebec, making this one of the worst wildfire seasons in history. Millions of people in Canada and the United States are adversely affected by the smoke from these fires due to the poor air quality and health risks it poses.
As of the 7th of June, there were a significant number of active fires in Canada, with more than 2 million hectares having been consumed by fires so far this year, as reported by the Canadian Interagency Forest Fire Centre. The amount of wildfires is significantly higher than the long-term average for this time of year over the past ten years. Particularly hard-hit is the province of Quebec, which is experiencing more than 100 active fires and has destroyed over one million hectares of land.
The smoke from these fires has been carried by the winds across vast areas of North America, reaching as far as New England, Illinois, Wisconsin, and Minnesota. These states are among the farthest they have travelled. The Environmental Protection Agency (EPA) in the United States has issued air quality alerts for these areas, warning of high levels of delicate particulate matter (PM 2.5) in the air. These alerts are specific to these regions. PM 2.5 particles can travel deep into the lungs and cause various health issues, particularly for people with respiratory or cardiovascular conditions, children, and adults over 65.
People living in affected areas are encouraged by the EPA to limit their time spent outdoors, spend as much time as possible indoors, keep their windows and doors closed, make use of air filters or air conditioners if they are available, and refrain from engaging in strenuous exercise or other forms of physical exertion. People experiencing symptoms such as coughing, wheezing, shortness of breath, chest pain, or irritation should seek medical attention immediately.
The smoke has also made the sky appear hazy and orange in many locations, which reduces visibility and prevents sunlight from reaching the ground. Some individuals have reported that they have smelled smoke or felt a burning sensation in their eyes or throat. Smoke can also adversely affect agriculture and wildlife by inhibiting photosynthesis and causing habitats to shift.
The hot and dry weather conditions, linked to climate change, fuel the wildfires that have been occurring. Since 1948, Environment and Climate Change Canada reports that the average temperature across Canada has risen by 1.7 degrees Celsius, which is more pronounced in the country's northern regions. The number of heat waves, droughts, and lightning storms has increased in frequency and intensity, creating conditions more conducive to igniting and spreading wildfires.
Along with assistance from other jurisdictions and countries, such as Mexico and the United States, the federal government of Canada has dispatched more than 3,000 firefighters and hundreds of aircraft to fight wildfires. On the other hand, the fire season is anticipated to continue until September or October, depending on the weather patterns and the amount of precipitation. Depending on the speed and direction of the wind, the smoke may also linger for several weeks or even months.
Wildfires and the accompanying smoke serve as a stark reminder of the urgent need to cut emissions of greenhouse gases and adapt to the effects of climate change. They also highlight the significance of preserving carbon-storing ecosystems like forests and peatlands, which play an essential role in climate control. Because of global warming, the world is experiencing more severe weather events and natural disasters than ever. As a result, cooperation and solidarity among nations and communities are necessary to face the challenges and risks.