Apps
How AI is transforming video editing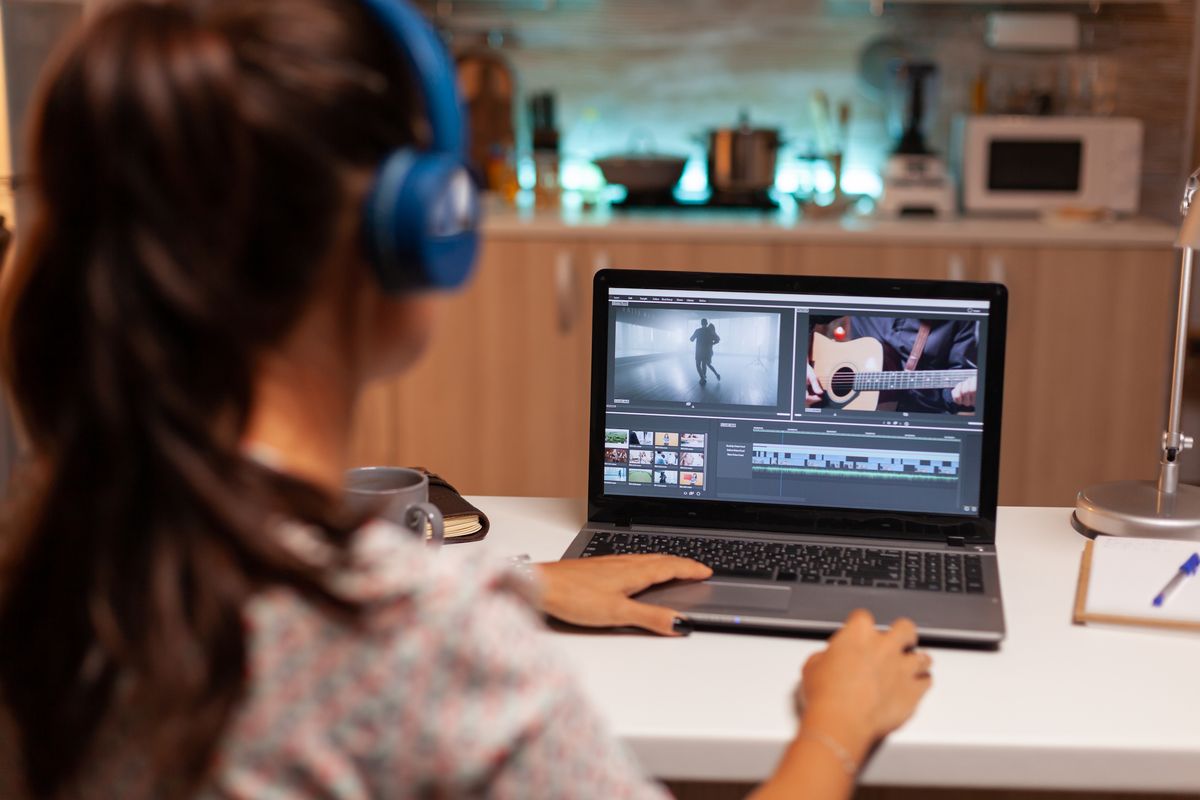 Video editing is a time-consuming and tedious task requiring much skill and creativity. But what if you could use Artificial intelligence to do jobs for you and produce more content in a shorter period?
That's the idea behind Dumme Studio, a startup that uses AI to create short-form videos from long-form content, such as YouTube videos or podcasts. Dumme has received $3.4 million in seed funding from investors like Initialized Capital, Naval Ravikant, and Elad Gil, with the support of Y Combinator. The company plans to use the budget to expand its team and develop new features for its platform. The platform aims to help people learn new skills and advance their careers. It has already gained a significant following and positive user feedback.
Dumme Studio's co-founder and CEO, Merwane Drai, says the company aims to help video creators save time and money while increasing their reach and engagement on platforms like YouTube Shorts, TikTok, or Instagram Reels. The platform uses AI technology to analyze video content and provide data-driven insights to improve performance. The application allows creators to optimize their content for maximum impact.
Dumme app uses a combination of proprietary and existing AI models to analyze any video or audio file and automatically find the most exciting and relevant moments. It then edits them into a coherent and engaging short video while preserving the context and structure of the original content. Dumme also adds captions, transitions, and other effects to enhance the quality and appeal of the short video. The process takes only a few minutes compared to hours or days of manual editing. AI-generated content will significantly impact the future of video production.
The founders of Dumme had a different vision when they launched the company in January 2022. They were part of the Y Combinator Winter 2022 batch and were working on a video search engine. However, six months later, they decided to pivot and apply their AI models to video editing instead. They realized this video AI technology could save creators time and produce better results than human editors, who often do tedious tasks like trimming long videos for short-form platforms like YouTube Shorts, TikTok, or Instagram Reels.
After Dumme's app went viral and caused their servers to crash, Drai realized that the company may have landed on the right product-market fit. The co-founders Will Dahlstrom (CPO) and Jordan Brannan (CTO), who had backgrounds in AI, joined him.
Drai explains their decision: "We didn't expect it to get a lot of traction or anything, so we just put something out there." "Then what transpired was that overnight, our servers became overloaded, and when we woke up, nothing worked," she said. "Consequently, all of that was taken away, and we compiled some kind of waitlist," he continues. "We probably woke up the next morning to 5,000 people in there, which was interesting," said one of the party members.
Later, the team discovered that a TikTok creator had published a brief video about the product on TikTok, which was the source of the overwhelming amount of traffic their website received.
Drai observes that "it never calmed down after that."
The creators were interested in the product, which they pronounced "dummy," because it was developed to make the laborious process of video editing more straightforward and more efficient.
According to Dumme, it is working with preexisting AI models such as GPT-4, a fine-tuned version of Whisper, and other models that it built internally, such as the model that tracks the active speakers in a video frame. One of its models has also undergone training on several YouTube shorts to understand what makes for a compelling opening hook to draw viewers in. In addition, the team is conducting tests with an open-source model developed by Facebook Research called LaViLa. However, these tests still need to be made public, aiming to comprehend the video context better.
According to the company, the AI work is being done on GPU cloud provider CoreWeave rather than Amazon Web Services (AWS) because CoreWeave is more cost-effective.
Because Dumme depends on AI that processes spoken words, the technology is unsuitable for lengthy gameplay videos or other media where people aren't talking. According to Drai, the startup initially focuses on YouTube creators, podcasters, and agencies; the latter group is the one they believe has the most significant potential for monetizing the product.
According to Drai, today's agencies frequently outsource this kind of work, often resulting in unpredictable outcomes. They hire independent contractors in jurisdictions with lower labour costs to edit their content.
Currently, the pricing being considered includes tiers in which a business would pay $0.40 per minute of video processing. In contrast, smaller creators may instead opt for a monthly subscription capped at 10 hours of content per month. This pricing structure is being considered because businesses pay significantly more than smaller creators, and these numbers may change. The product has been made available for free use throughout the testing phase.
Early adopters have been utilizing Dumme for various edits, including producing clips from their video podcasts to upload to Shorts, chopping down other new videos and combing through their back archives. Among these cuts, early adopters have been using Dumme.
The product appears to be competitive with other AI technologies currently available on the market, including that of the creator company Jellysmack, which has been leveraging AI to turn longer YouTube videos into shorter videos by cutting them, resizing them, and optimizing them for specific platforms as a result of its 2021 Kamua acquisition. The shorter videos are then uploaded to YouTube. Other software applications that do the same function include Vidyo.ai, Detail, TubeBuddy, and Wisecut.
The degree to which Dumme is successful or unsuccessful will be contingent on the company's ability to surpass rivals in terms of both the quality of the job and the cost, which are measures that have yet to be discovered. However, Dumme's unique approach and innovative solutions may give them an edge in the market.
Due to the high level of demand and the lengthy queue, Dumme has said its goal is to add around 500 new users weekly. This will be accomplished through a targeted marketing campaign and the introduction new features to enhance the user experience. The company hopes to continue its rapid growth and become a leader in the industry.