Gadgets
At Apple's WWDC 2023, the Vision Pro headset is the highlight.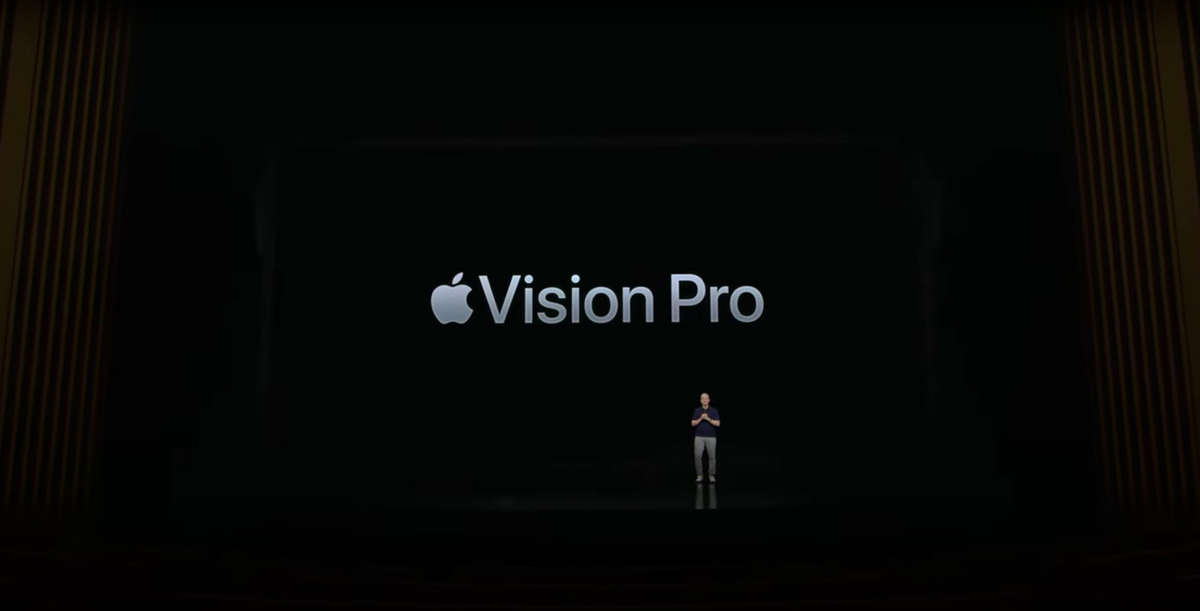 The first day of Apple's annual Worldwide Developers Conference (WWDC), which began on Monday, was marked by a slew of significant product announcements, including new software updates for the iPhone, iPad, Mac, and Apple Watch. The unveiling of Apple's long-awaited virtual reality and augmented reality headset, which the company calls Vision Pro, was undoubtedly the most exciting part of the event.
Apple's first product to compete in the mixed-reality market, which brings together the virtual reality (VR) and augmented reality (AR) technology markets, is called Apple Vision Pro. The headset has advanced eye-tracking and hand-tracking capabilities, and two 4K displays that can adjust their brightness and resolution depending on the content being viewed.
Additionally, the headset has two displays that can display 4K content. The headphone has a streamlined design that looks like a pair of sunglasses, is lightweight and comfortable, and has a snug fit. People who want to have an immersive VR experience without the burden of carrying around heavy equipment will find this to be an excellent option. In addition, the audio and microphone capabilities are built right into the headset, making for a completely unified experience.
Apple also unveiled xrOS, a new operating system for Vision Pro. This new operating system allows developers to create interactive and immersive user experiences. Because xrOS is derived from iOS and supports many of the latter's frameworks and APIs, it is simple for programmers to adapt their already-existing programs to run on Vision Pro. Additionally, xrOS is compatible with various other Apple services, including iCloud, Apple Music, Apple TV+, and Siri.
At the Worldwide Developers Conference (WWDC), a virtual tour of Yosemite National Park was one of the most impressive demonstrations. Users could explore the park's landscape, wildlife, and landmarks in incredible detail. Users could also communicate in real time with other people who used Vision Pro and gain access to information and advice from guides and specialists. Another demonstration showed how Vision Pro could be used for various purposes, including learning, entertainment, productivity, and gaming. Students, for instance, could use it to go on virtual field trips, and professionals, on the other hand, could use it to collaborate remotely from a distance. There is no limit to the possibilities.
Apple stated that Vision Pro will be available for purchase later this year at $3,499 and that a beta version of xrOS will be available to developers in July. Additionally, the company announced that it would launch a Reality Store, which will be a dedicated platform for discovering and downloading new apps and content for Vision Pro and downloading it.
The Apple Vision Pro is the company's most ambitious new piece of hardware in recent years, and it has the potential to transform how we perceive the world ultimately. Vision Pro is poised to set a new standard for mixed-reality devices thanks to its powerful performance, stunning visuals, and seamless integration with Apple's ecosystem.